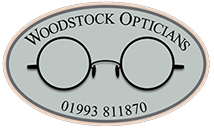 Woodstock Opticians
Your Local Independent Opticians
New Visitor?
Woodstock Opticians is located in Woodstock which is a picturesque, historic market town situated close to Blenheim Palace.
Consultation
Your eyesight is precious, so it makes sense to have it looked after properly with regular eye examinations and quality eyewear.
Committed to You!
Whatever your visual needs, Woodstock Opticians is committed to providing you with the highest standards of professional eyecare.